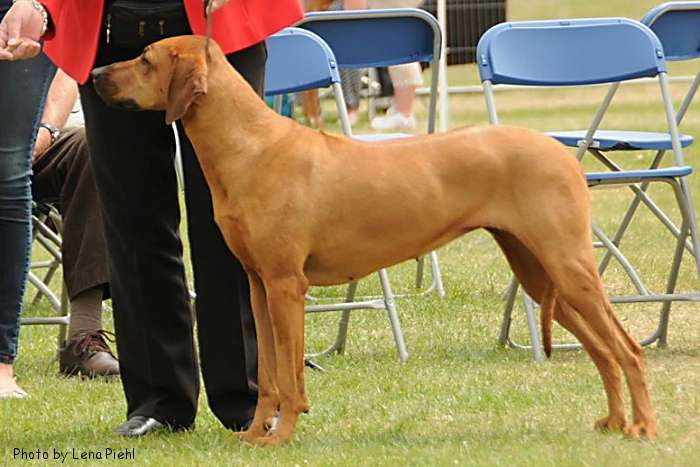 Tiffany
Windsor Championship Show 2014
---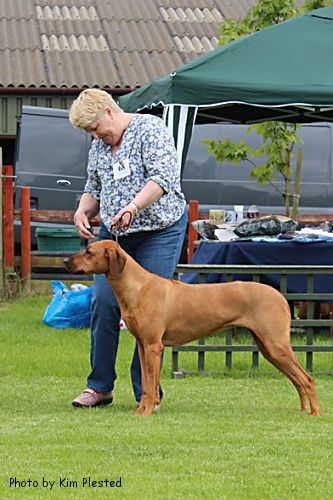 Tiff and Jean
RRCGB Open Show 2014
---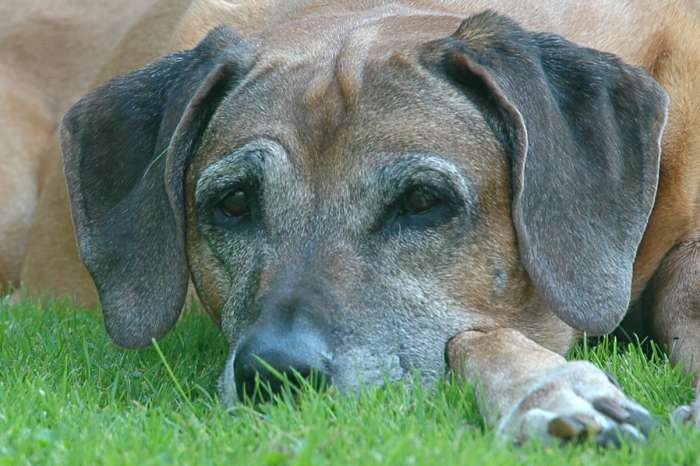 Sweet Dreams Dear Lotti
25th September 2000 - 13th June 2013
More
On Her Page Here
and
On The News Page Here
---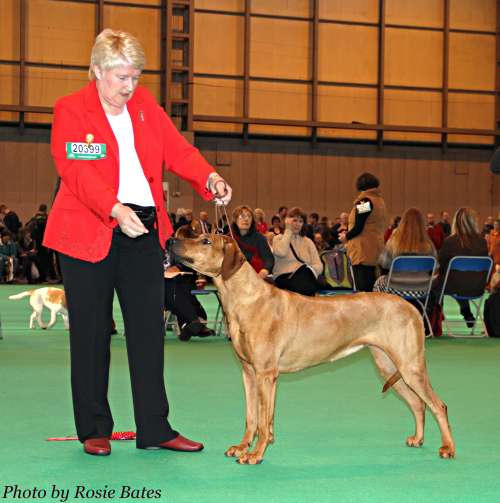 Tiffany 1st in Limit Bitch
at Crufts 2012
More Here
---
Wishing Our Beautiful Phoenix
A Very Happy Birthday
8 Years Old Today 17th August 2011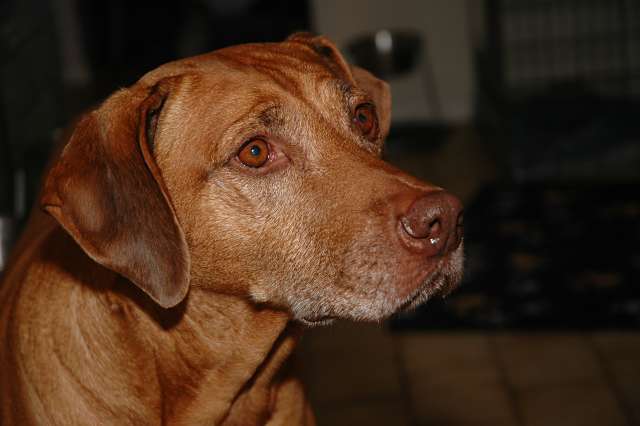 Phoenix
Quick Mum, or I'll have to blink!!
---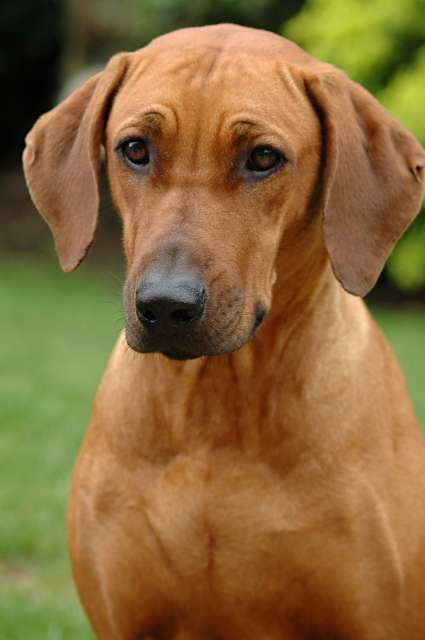 Tiffany
Butter Wouldn't Melt!!
2 Years Old Today 11th June 2011
---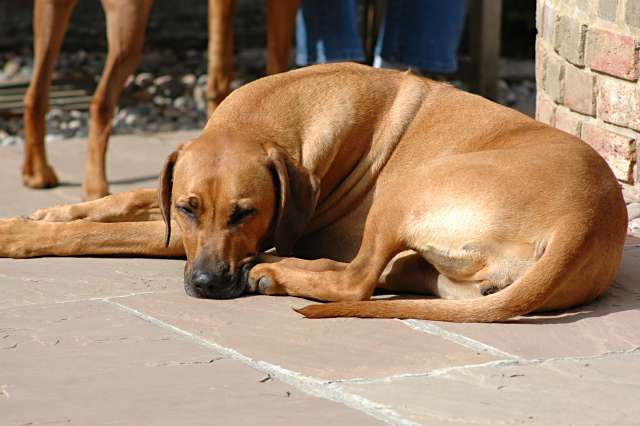 Lilly
Lilongwe Lilly May
5 Years Old Today 19th May 2011
Happy Birthday Our Little Lilly

---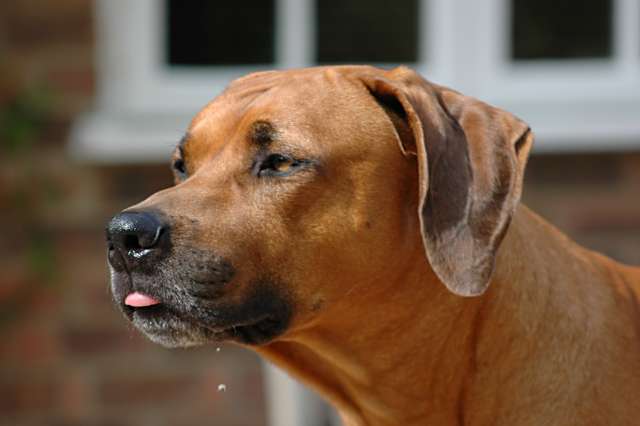 Maestro
Ch Evergraces Magic Maestro at Lilongwe
8 Years Old Today 10th May 2011
Happy Birthday Our Handsome Lad

---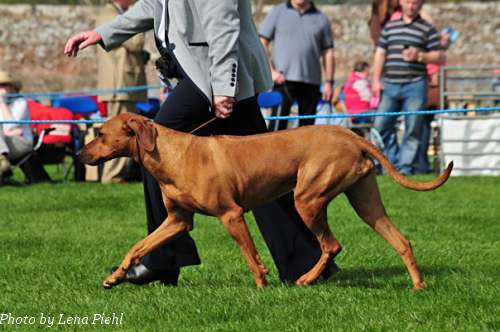 Tiffany
Winner of Post Graduate Bitch
at the Hound Association of Scotland Championship Show

---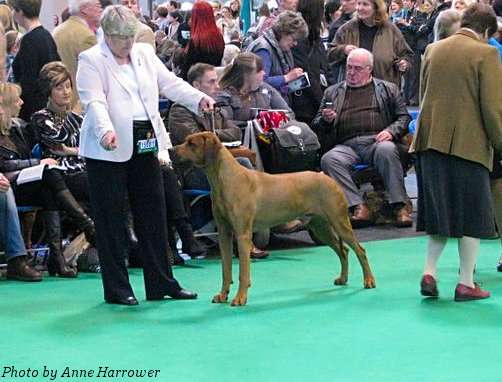 Maestro
Winner of Veteran Dog
at Crufts 2011

---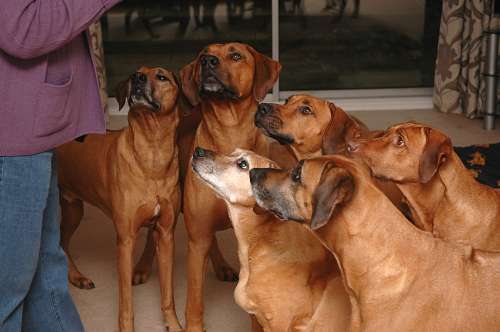 The Pack - December 2008
Left to Right: Rosko, Maestro, Kimba, Lotti, Lilly and Phoenix
Welcome to our web pages. We are Derek and Jean Smith living in Essex, England and have been owned by ridgebacks for the last twenty five plus years. While they have brought us every conceivable emotion, their overiding gift to us is that of joy and laughter!

In our opinion they are a breed apart - sensitive and delicate of mind, strong but gentle in body. Once smitten by this wonderful breed it is extremely difficult to live without them, we tried once, when our old boy Simba died, but managed for only two weeks. Since that sad day in 1998, somehow or another six others have taken his place, Kimba, Rosko, Lotti, Maestro, (who was imported from Sweden under the "Pet Passport Scheme"), Phoenix and Lilly.

Early in 2009 we were made aware of a mating that we thought had the potential to produce some particularly nice puppies. Well it did, so in August 2009 Tiffany came to join us. Sadly at this time we lost our lovely Rosko after a short but devastating illness. Mercifully he left us before the intense pain and discomfort that was sure to come his way took hold. He will live with all of us, in our hearts for ever.

We trust that you'll enjoy browsing our site. For those of you not fortunate enough to have been owned by a ridgeback, hopefully it will offer a small insight into this wonderful breed. For those that have, well, you'll recognize the symptoms and know that there is no known cure!!!