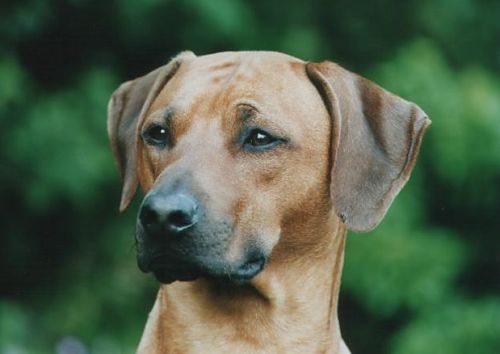 Nyassa African Eyes
"Rosko"
21st April 1999 - 11th August 2009
Rosko was bred by Sue Campbell and Charlie Wheeler of Nyassa Rhodesian Ridgebacks. He is a very handsome boy and was to be our first show dog - lets be honest here, it was Jean doing all the hard work, training, showing etc. but it didn't stop me knowing all of the answers when things went wrong! Sound familiar?

He won a few classes at open show level, once taking third place in puppy group, and was placed in his class at Crufts 2001. However, his forte was obedience, passing The Bronze Test of The Kennel Club Good Citizen Dog Scheme at less than eighteen months of age. He has also done some rudimentary scenting work, which he enjoys and is something we may build upon in the future.

He is very affectionate and likes nothing better than to curl up by your side, save perhaps running through the woods chasing his great friend Lotti, our next addition!
Au Revoir Rosko
Sadly we lost our lovely boy in August 2009 after a short but devastating illness. What secrets from the Dark Continent of his ancestry were hidden behind those limpid coal black eyes. Truly he was well named Nyassa African Eyes, forever our boy, Rosko.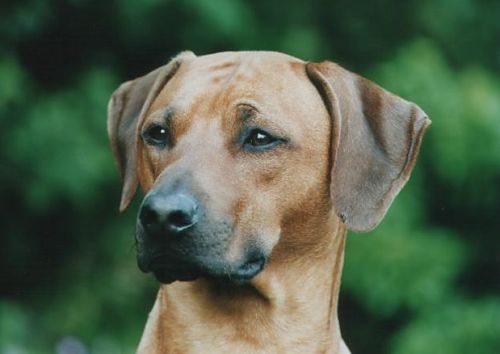 "Rosko"
Nyassa African Eyes
21st April 1999 - 11th August 2009



Chatting with Rosko


11th August 2009

Ah Rosko, Rosko, where did they go
Those years so fleeting and short
"I don't know Dad but please don't cry
I'm here within your thoughts"

Is that you my boy, have you come
To help me through this night
But not too loud, the house is sleeping
Do you know it's past midnight

"I do indeed 'tis with hushed tones
Your companion I will be
Until weary and tired sleep does come
But still you'll be with me"

I will my boy, I'll not leave your side
And neither you'll leave mine
We'll talk together, reminisce
At that we'll both be fine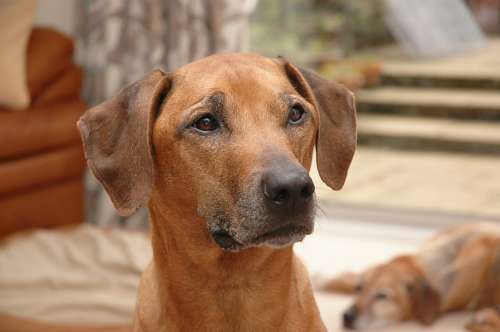 Rosko on His Ninth Birthday







"I'd like that Dad as long as you
Will stroke me 'round my ears
And brush my neck with gentle touch
Just as you've done for years"

A pleasure my boy, come sit with me
And nestle by my side
'twill be a long night for both of us
For me no easy ride

"I know the pain you suffer now
Both you and my loving Mum
I know you love me and I love you both
I'm really not that dumb!"

"I see sleep has come, you both need rest
When called I'll always come
Things will be as they ever were
Rosko, your loving son"